Meet Your Local Managed Services IT
Partner
For more than two decades, VIRASEC has been a premier provider of outsourced IT solutions to businesses, schools, and nonprofits. Over the years, we've witnessed many IT advances and helped our clients keep pace with rapid change so that they could grow and thrive.
Comprehensive

Managed IT Services
All of our clients gain access to our comprehensive portfolio of services for one annual fee. As a result, you can offload IT tasks and focus on your core purpose, all while saving money and increasing operational efficiency.
Hardware and software procurement and management
Network monitoring and management
24/7 expert help desk support
Microsoft Office training
When you partner with us, you'll experience the VIRASEC difference that motivates so many clients to stay with us over the long term. You'll receive unlimited service at a predictable fixed rate from our team of in-house technical specialists.
Unlimited Platinum Service
At VIRASEC, we distinguish ourselves by providing unlimited IT services 365x24x7. When you need support, we're here — days, nights, weekends, and holidays. Our engineers and specialists handle every incoming support request, so you'll talk with us, not an answering service.
Expertise You Can Trust
In our 20+ years in business, the VIRASEC team has handled thousands of support requests in a diversity of network environments. Through those experiences, we've gained deep expertise in all aspects of IT management. We put our know-how to work for you to create an infrastructure fine-tuned to your organization's unique needs.
Predictable Costs
With VIRASEC, you pay one all-inclusive annual fee that covers all of your organization's IT service costs. We'll handle everything from planning and procurement to maintenance and troubleshooting. Our approach lets you budget accurately for IT support and avoid financial surprises or shortfalls during the year.
Throughout our history, we've specialized in helping small and medium organizations create the IT infrastructure that empowers them to scale and grow.
Businesses
Professional offices in every sector must adapt to the changing world of work, with remote and hybrid options becoming the norm. VIRASEC provides stable, secure, up-to-date networks to support today's distributed office environments. Support is available 24/7 for remote and onsite troubleshooting.
Engineering Firms
Engineering firms need robust networks that support multiple integrated software and cloud-based applications. VIRASEC creates stable networks that ensure uptime and prevent work stoppages for maximum efficiency. We can even customize ERPs to fit business usage.
Law Firms
Law firms rely on technology to meet the demands of deadline-driven case load. Plus, legal firms must comply with regulatory mandates to protect client privacy, so data breachers aren't an option. VIRASEC partners with legal firms to create secure and reliable network access from any location.
Nonprofits
Choosing VIRASEC as your IT partner ensures that you have a local and cost-effective team who have the experience and foresight to connect your technology to your mission.
Independent Schools
Independent schools have the dual challenge of running internal operations while delivering superior educational experience. VIRASEC enables schools to utilize complex networks with multiple sites, connected devices, and third-party tools that all need to work together seamlessly.
We partner with top-name technology providers to bring you the best solutions and pass any savings we receive on to you.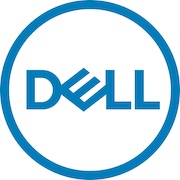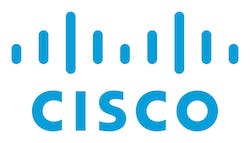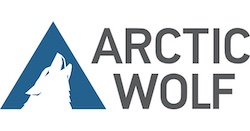 Request a
quote

for VIRASEC's managed IT services.
1. Submit the form.
2. We'll schedule an introductory meeting to talk about your current IT setup.
3. You'll receive a straightforward quote with your total annual cost.
"*" indicates required fields